Turn your writing DREAMS into REALITY in 2018!
REGISTER TODAY for Unleash Your Writer Within!

A writing workshop for aspiring authors and others interested in exploring their love of writing. Hosted in Richmond, Virginia by award-winning author and journalist Stacy Hawkins Adams.

Join Stacy for a "writers meetup" to receive tips and strategies that will help jumpstart your writing and make it compelling.
Saturday, Jan. 27, 2018
1-3 p.m.
St. Andrew's School, 227 S. Cherry Street, Richmond, VA 23220
Workshop Fee:    $50
Register Now:  Unleash Your Writer Within Registration
Learn why telling your story matters and how you can best craft it for:
* mass appeal (books, blogs, articles or essays)
* personal reasons (through journaling)
* a small audience (creating family history; sharing with friends)
This Jan. 27, 2018 seminar is ideal for…
Beginning writers who are exploring whether and how to write. You will leave with tools for your journey and insight on how to move your projects forward. This two-hour class will focus on nonfiction writing; a future session will be scheduled for writers interested in penning fiction. SPACE IS LIMITED and seats routinely fill quickly!
INVEST IN YOURSELF! Just $50 for two hours of guidance from a multi-published author and journalist. Click Here to Register: Unleash Your Writer Within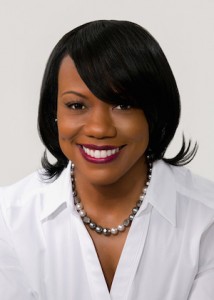 Meet Stacy – She's ready to guide you!
Stacy is a former journalist with 20+ years of professional writing experience. She is the author of one nonfiction book and nine women's fiction novels. She also pens a freelance parenting column for the Richmond Times-Dispatch and blogs occasionally for the Huffington Post. She has co-taught adjunct writing classes at the University of Richmond and leads workshops at writing conferences nationwide. She enjoys helping writers find their voice and birth their writing goals, whether in book form, via blogging or simply through journaling for clarity and self-understanding. For more information on her body of work, visit www.StacyHawkinsAdams.com.
Thus far, 3 students from the Unleash workshops have published books; 1 is in talks with a literary agent; 2 have completed manuscripts and are in the editing phase, and several have launched and maintained blogs.
---
Stacy keeps the workshop size small in order to best serve each participant.
Just $50