Welcome to Stacy Hawkins Adams' 2019 Summer Writing Series!
Writing workshops for aspiring authors and others interested in exploring their love of writing and/or writing for publication. Hosted at Lewis Ginter Botanical Garden in Richmond, Virginia by award-winning author, essayist and writer mentor Stacy Hawkins Adams.
Turn your fiction and nonfiction writing DREAMS into REALITY!

Hone your writing project and put a plan in place to complete it
Practice your craft in a beautiful setting, with an experienced, motivational instructor
SIGN UP BELOW for this intimate and inspiring class!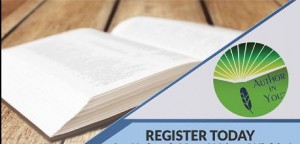 Workshop:  Write Forward: Build Your Plan and Keep Going and Growing
Saturday, Aug. 3, 2019 — 9 a.m. – 2 p.m.
This class will offer tangible steps to help budding writers and aspiring authors take your projects to the next level. Ideal for any writer who has been independently working on a fiction and nonfiction project and is ready for strategic guidance and practice.  Limited space.
Registration Deadline: Aug. 1
Take the project you've started to the next stage by:
Learning how to deepen your writing (adding emotion, sensory details, your unique writer's voice)
Creating a practical plan for getting and staying unstuck
Getting your publication questions answered
Post-workshop student feedback: "I came in feeling stuck, but I'm leaving feeling inspired, and I have a tangible/actionable plan to help me finish. Thank you! "
---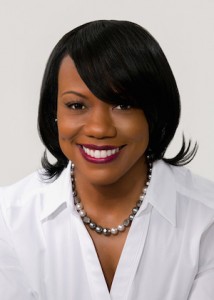 Meet Stacy – She's ready to guide you!
"I'm a former newspaper journalist with 20+ years of professional writing experience. I'm also the author of one nonfiction book and nine women's fiction novels. From July 2007- March 2018 I penned a freelance parenting column for the Richmond Times-Dispatch, and over the past year I've blogged occasionally for the Huffington Post. I've also had the privilege of teaching adjunct writing classes at the University of Richmond and leading workshops at writing conferences nationwide. I truly enjoy helping writers find their voice and birth their writing goals, whether in book form, via blogging or simply through journaling for clarity and self-understanding. This summer, I'd love to work with you!" ~ Stacy
For more information on Stacy's body of work, visit StacyHawkinsAdams.com and the blog she curates, LifeUntapped.com.
Lewis Ginter Botanical Garden is one of the top botanical gardens in the United States and is located at 1800 Lakeside Avenue in Richmond, Va. To learn more about its mission and community events, visit LewisGinter.org.
Feedback from Writer Students…
"I have several books waiting to be birthed, and Stacy helped push me along the path. Her teaching style was interactive and inspiring, and I find myself regularly drawing upon the notes from the class. It was a special privilege to take the class, because Stacy is also one of my favorite authors, so learning from someone for whom I have so much respect made it an even more enjoyable experience. I have since recommended this class to others to take." ~ R. Creighton

"Stacy has a gift not only for writing and teaching, but guiding people to find their talents and fully utilize them for the enjoyment and benefit of all. I would highly recommend anyone to take Stacy's course, or any type of course she teaches, as it will change your life… it has changed mine!"  ~ C. Troiano

"She has the patience and professionalism to gently guide amateur authors on their path towards becoming published professionals. The world is a better, more creative place with Stacy in it." ~ A. Taylor-White

"Stacy is very knowledgeable of the essential processes, it takes to become a traditional published author or self-published author. I thoroughly enjoyed the classes and the abundance of resources offered by Stacy. Stacy's personable coaching approach ignited my enthusiasm for completing my Ebook and confirming my commitment to a traditional published academic author!" ~ M. Collins-Brown

"Stacy has an uncannily perceptive knack for getting to the "wow factor" of the story, providing insights I didn't initially see. I learned invaluable writing tools and tips, including "writing forward," to a useful exercise for getting past any writing blocks. Stacy guided me through the logical structure for my book by asking in-depth questions and listening attentively. She is bull's-eye accurate in getting to the heart of the story and clear about what belongs and where it fits." ~ S. Heinbuch
Thus far, 5 students from the Unleash workshops have published books; 1 is in talks with a literary agent; 5 have completed manuscripts and are in the editing phase, and several have launched and maintained blogs.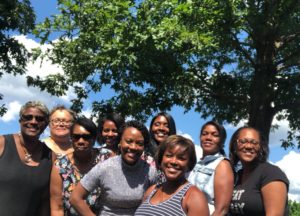 ---
Register Today to Advance Your Writing this Summer!